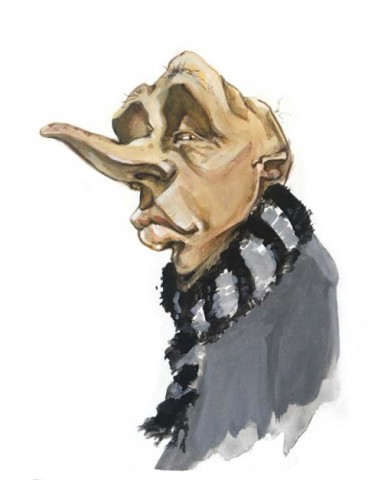 I have to admit, my absolute favorite subjects to draw are characters.  And not just any sort of characters, I love monsters, gremlins, burly animals with goofy faces and sharp teeth.  You wouldn't know it to look at me, but I've a rather wild imagination when it comes to storybook villains.  I say, give me a body with character any day over something cute, or even beautiful.  I like that hint of ugliness and oddity that sets my characters apart from the rest.
This character is the product of my first attempt with gouache paints.  I painted the following character with dip pen and watercolor.  I love the way the line stands out strong from the colors and shades.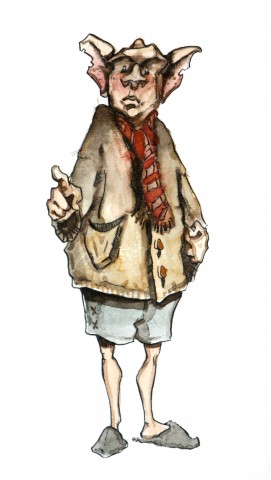 Finally, this alien is a good friend of mine.  I drew him quite a while ago, but I'm still rather fond of him.  I drew him in pencil, then made several photo copies and colored him with prismacolor pencils and added highlights with gesso.