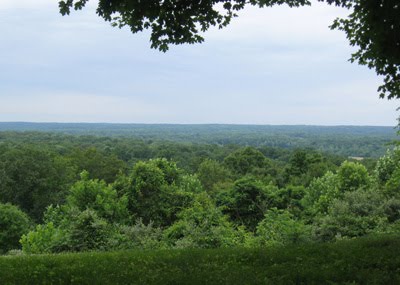 It's been entirely too long since my last post, however my lateness in posting is somewhat indicative of how outrageously busy I've been.  The excitement of this new job coupled with Robert and I orienting ourselves to our new surroundings is quite enough to fill up one summer, thank you.
Robert borrowed an old record player from his dad, and a stack of carefully selected records.  I'm currently appreciating the warmth of sound the player affords, and my first time listening to the acoustic melodies of Jim Croce.  I'm also working my way through Steinbeck's Grapes of Wrath and sitting dimly lit on the couch listening to the cicadas sing-song buzz outdoors.  I'm savoring my few moments of peace waiting on my freelance clients to get back with me, having no homework for work, and happily remembering that at least the laundry is finished.  Ellie across from me also seems to also be appreciating the peace, as well, though she always seems somewhat at ease because she happens to look rather like a teddy-bear.
And this coffee I'm drinking, I know I'll regret in about four hours, but heck, it's intrinsically linked to this aura of peace I'm fabricating.
*sip* Ahhh.
So, filling in the blanks between early June and now is tall order.  Most notably, I've been working a lot in a job which I still like.
Let's pause to appreciate this.
I've never worked a job where I felt my abilities are being used to their fullest.  Not that every job has been easy-I am by no means qualified to manage the finances in human resources at DePuy-however, I do feel that this job combines enough of my design abilities, my organizational skills, and my natural creativity.  I'm privileged to be the 'head of the art department' (I say this loosly, in that, there is no creative manger above me calling the shots, and the number of people in my department equals 1)  I have full freedom in most all of my projects to make them how I like.  Even more exciting, is that these projects are, for the first time in my artistic career, being seen nation-wide.  I'm doing work that is quite possibly effecting change.  This is something I have rarely experienced previously.  What an exceptional position to be in, and what gravity of responsibility I have in making every project I produce excellent.
I consider excellence differently now than I have before.  This excellence is not reflecting on me, this is something I'm working for the good of the company, the good of my colleagues, and the good of our clients.  This drives me more than anything I've ever done.  I feel more positive pull, not negative pressure, to produce work that drives and challenges me.  Surprisingly this rarely overwhelms me in the way I expected it to in college.  As a matter of fact my first moment of near-meltdown happened the second week of work. I then realized that high-key, fast-paced, and high-pressure will be my norm, so I had better get used to it.
So I got used to it, forcibly, and without warning.  Nothing teaches better than pure necessity.  My favorite phrase lately has been, "I don't know how to do it, but I will figure it out."  Now I'm finding myself knee-deep in web design, mailers, package design, publication design, and who knows what else.  I'm learning that rookie mistakes are nothing to panic about, and that I will live to design another day. I've said "you can tell I'm new at this" to multiple printing companies over the phone, and I've had to swallow my pride so often I have a stomach ache.
By far, my favorite part of my job is the Current in Real Estate publication. I have always known I'm interested in holistic looks and themes throughout works of art, and this is a rapid-fire, high volume way of doing this.  Every month I get another shot at doing something completely different, but still interests me.  At our current rate of magazine production in I one year I will have created at least 12 new magazines and at least 150 separate iterations of them to be delivered to their respective cities.  These cities are as far and wide as Florida, California, New York, and Texas.  We have at least 23 (roughly) affiliate cities in our roster that go out monthly or quarterly now, and are looking to double that number by January.  Needless to say, I'm getting an assistant.  I'm so excited to be in a creative position and working with a team.  I've always enjoyed this sort of goal-oriented drive to produce a product.  And every piece I create comes simply from how I feel.  They truly don't care how it looks, as long as it grabs attention.  I'm feeling more free as an artist today than I ever have.  It's like a smorgasbord of opportunity.
Additionally I'm always met with various other rapid-fire assignments for my boss.  These may be promotional packages on tight deadlines, or web mailers for trade shows.  These I find to be a little less invigorating, mostly because I never know what is going on or who to talk to about it, and typically I have to do my work twice because the communication breaks down easily.  I'm working on a system for this… but I haven't quite yet arrived. The biggest hurdle to jump is getting organized. I'm getting there, slowly.
Well, it's time to turn the record over, and perhaps I should get back to that book.  We plan to go camping in Brown County this weekend.  I hope that I can take that time to wrap my mind around a good feeling, a sight, a smell, a thought, that I can infuse somehow in my art.  For now I'd better just take some time and enjoy this evening.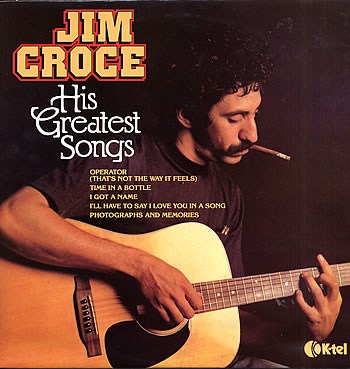 Ciao.