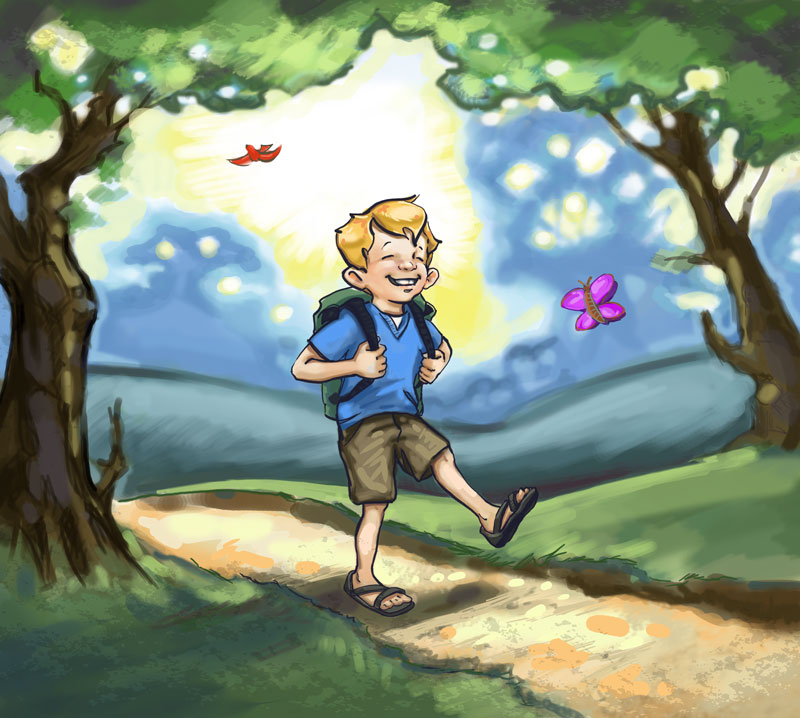 The good news is, I didn't give up on Illustration Friday!  I've had a busy spell these past few weeks, but I can't complain about the influx of work—as a freelancer, that's great news!  However, things have slowed down these past few days as I wait to hear back from clients.  What better time then to pick back up with Illustration Friday and practice some digital painting!
Some illustrators I've been following for inspiration are Daniel Swartz and Jeremy Provost, (also friends of mine.) Though their styles differ from each other, their work inspires me and it helps enliven my characters and improve my technique.  I'm finding there are more and more ways to incorporate texture into the digital scene, and I enjoy the way both of these artists do just that, while still keeping their brightly animated feel.
The word for this week is 'swell.'  I know the direction I took this is sort of "golly-gee-willikers' quaint, but that was my first honest reaction.  Other interpretations could be along the lines of swelling, such as: "I hit my thumb with a hammer and now it will swell" but I happened to like this sun-shiny approach.
Enjoy!