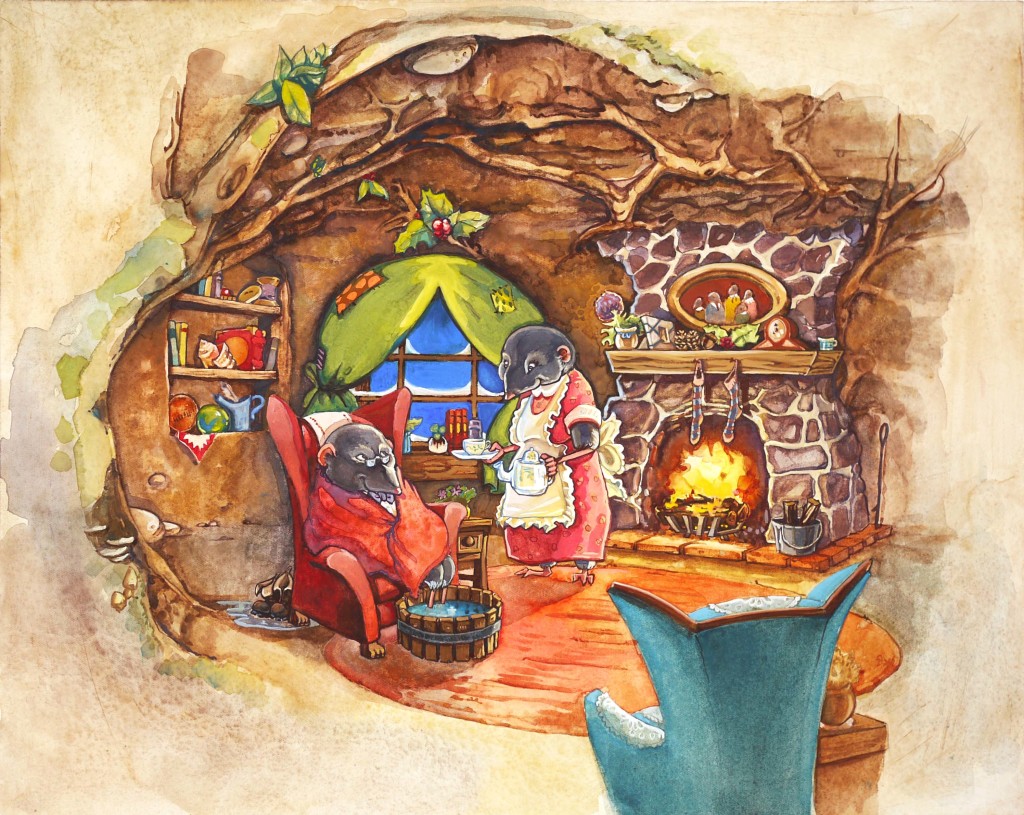 It's an unwritten goal of mine to paint at least one traditional illustration each year.  While this painting was actually completed in the wee early days of 2014, I still count it towards fulfilling my 2013 year-end goals. Moreover, I am pleased with the timing of this picture because mountains of snow hem my husband and I inside our cozy little house, and we're keeping the kettle on and the fireplace roaring – in essence, we are Mr. and Mrs. Shrew. That wasn't my intention, but there you go!
Overall I like how this piece turned out.  It reflects my personal style and way of telling stories.  Another image I particularly like along this strain was my 2011 piece, Miss Bianca.
Look for more new illustrations soon!