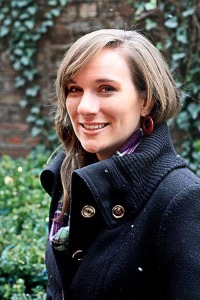 Mandie Anderson is an illustrator and designer living in Indianapolis, Indiana.
Clients Include: OneHope, Youth for Christ, Common Ground Christian Church, Centric Consulting, Westcomm, RaceResults 360, Trinity Timing, Firecracker 6 Mile Run/Walk 2011-2016
Education: Bachelor of Science in Illustration and Graphic Design from Indiana Wesleyan University
Bio:  Mandie began her career as freelance illustrator and designer for OneHope in 2010. Since then she's illustrated over 15 children's books and designed more than 20 course materials for OneHope. See the Portfolio page to view of some of her favorite pieces from these, and other projects. Her digital experience ranges from print materials to digital apps and web design.
A majority of Mandie's work is done digitally with Adobe Photoshop and Illustrator, however Mandie also enjoys working traditionally with pencils, gouache, and watercolor paints.
Mandie Anderson resides in the very cozy heart of Indianapolis with her husband and son. Together they enjoy music, food, films, games, and places that inspire creative ideas.
Mandie is always looking for an exciting new project to challenge and inspire, so please feel free to contact her anytime for illustration or design!