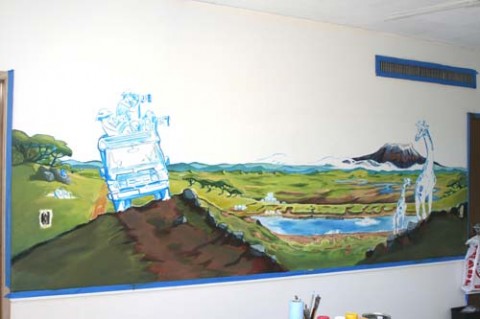 I finally reached the point where I can paint my mural!  This past Monday I went into the church and projected my final image onto the wall.
I used blue acrylic paint to sketch the outlines.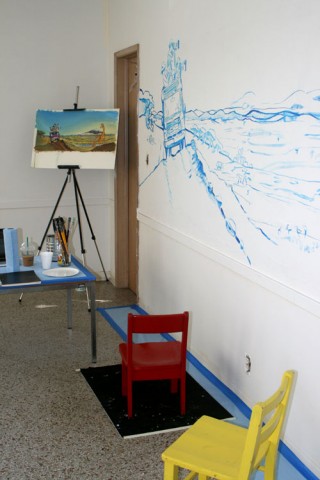 I went to the local Pearl Art Store (amazing!) and purchased the cheapest acrylics I could find.  These, I found, suited me just fine.  The rest of these images show my progress on the mural so far.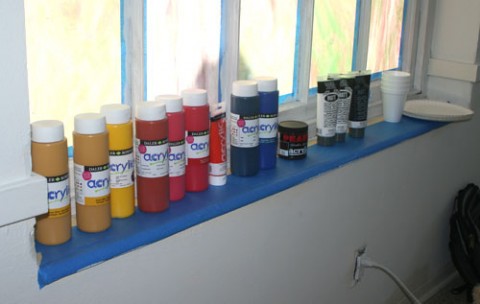 Robert and Ellie helped me on Tuesday, stayed with me at church, and watched patiently the progress of the mural.
Painting the greens in the mural is perhaps the hardest because of their subtle differences in temperature and value.
Stay tuned for more pictures!